5 Ideas for a Boys Birthday Party
Finding birthday ideas for boys birthday parties can be a difficult task. It seems that there are thousands of ideas for girls, but for boys, the search is much harder.
Children's' party interests have changed over the years. They no longer want ice cream, lollies, and cakes at their parties, but rather something far more impressive.
If you have a son, or if you are the son, and you're looking for exciting ideas for your next party, these tips will help.
Theme Of The Party
Decide on a theme for the party.
A birthday with a theme is distinctive, and your son and his friends will get into it like it was real.
Popular themes currently include Ben 10, SpongeBob, dinosaurs, and pirates. If you invite some girls to your boys birthday party, then a pirate theme would be the most convenient.
Decoration
Once you've decided on the theme of your son's birthday party, you then have to find the decorations to match.
Decorate the room with tape, paper, or anything that will go along with the theme. You can decorate the doors, walls, windows, roof, and even furniture to some extent, depending on the theme you choose.
Many shops specialise in party decorations and can be very specialised, but you can also purchase from a local shopping centre if your decorations are to be more generic.
Often, though, the cheapest source for your decor is the Internet.
There are many online party shops (our go-to is Shindigs) who provide products that will match the theme of your party.
Your other online alternatives are eBay, where there's a wide range available, or Gumtree.
Sports
Many boys love sports, especially football.
Football is among the most popular sports with youngsters and can provide an excellent birthday party experience for kids.
You can decorate the house in the colours of the team, have a football shaped cake, and include football-themed competitions, like scoring goals, passing, avoiding the tackler, and many others.
Games
Another great idea for your boy's birthday party involves computer games.
Almost every young fantasy adventurer loves the challenge of a different world. If you have a PlayStation, Xbox, or Wii, then your birthday party will be super cool.
If you don't have a large TV, hire a big screen and have playing competitions. Have an indoor challenge with computer games, and the winners get to go first at your "outdoor championships". Then have those winners be the first to play the TV games again after the party meal.
Snacks
Feeding and hydrating your hungry hoard is something you'll want to plan for well.
Will you have them take a break and sit and eat together, or will you put food on the tables in a buffet style? It may be easier to prepare food in lunch boxes and give one to each guest.
If the idea of preparing mountains of food isn't for you, then you can order pizzas and cookies with soft drinks.
Check out the Kids Spot gallery of party food ideas that are quick and easy - and look great.
With a little imagination and a lot of energy, planning a boy's birthday party can be fun, and the results very rewarding!
When you get the right theme combination and spot-on decorations, then you'll be hailed the party master! Add kid-friendly snacks and games and congratulations! You're the proud host of the perfect boy's birthday party.
About the Author
David Trounce
[caption id="attachment_1676" align="alignnone" width="150"]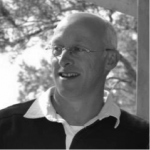 Is a self-employed marketing consultant and father of four little Australians living in Port Stephens, Australia.[/caption]