The importance of boundaries with teenagers – continued
As I mentioned in my previous article, parenting a teenager can be a rewarding process but it is not without its challenges. There is a fine balance between guiding your teenager through their life process and allowing them to make their own mistakes. Mistakes are important as this provides an opportunity for growth. In this current world we live in, many teenagers are being told that they can do and be anything they want to be. Parents are also increasingly moving obstacles out of their adolescent's path to make it a smoother process. Although parents need to be the ones who protect their children, it is also very important that parents let their teenagers learn hard lessons that might be difficult at the time but will teach their teens how to cope.
It is clear from most of my articles that each stage of a child's life requires specific goals and tasks that help them move to the next stage of development. During adolescence, teenagers develop the need to become more independent. In order for this to take place, teenagers need specific skills to successfully achieve this goal. As I have mentioned before, this is where the importance of boundary setting comes in and it is imperative that parents implement these in their lives.
According to Dr John Townsend, the author of 'Boundaries with Teens', there are four main anchors of boundary setting.
These are:
1. Love: I am on your side
Let your teenager know that you love them and that you are on their side. Explain to them the importance of limit setting and that you are limiting the bad behavior and that it's not a personal attack on them.
2. Truth: I have some rules and requirements
You need to let your teenager know that there are some rules in place. If there are no boundaries in place or if the boundaries keep moving by the parent, confusion will take place and the teenager will not have the adequate tools to make better choices in their life. Boundaries need to be clear and discussed with your teenager.
3. Freedom: You can choose to respect or reject the rules
Although it can be scary and difficult for a parent to let go, a teenager needs to have the opportunity to choose poorly as this is necessary for them to learn to choose well.
4. Reality: Here is what will happen
Consequences need to be enforced after a teenager has behaved badly. This will help them learn the fundamental rules of being a good person such as, if you do something bad, there will be a negative consequence. This will teach your teenager how to be responsible.
A healthy adolescent is responsible, realistic, develops good values, makes connections with people, messes up, is challenging for parents and is orientated to the external environment. It is important to remember this.
Although teenagers can be hormonally challenging, there are signs and symptoms to look out for when you feel your teenager's moods and behaviours are debilitating their everyday functioning.
When to be concerned about your teenager's low moods and negative behaviour:
It's difficult to recognize whether your teenager is going through regular hormonal changes or whether they are exhibiting depressive symptoms. The following are signs to look out for if you are concerned your teenager might be depressed:
• Feelings of hopelessness
• A decrease in motivation
• Loss of interest in things they used to be interested in
• Low energy or restlessness
• Sleep problems
• Increased or decreased appetite
• Inexplicable irritability
• Increased use of substances
If you feel your teenager has these symptoms, then please obtain professional help through your General Practitioner.
Take away points for parents:
• Parent as a team and have an authoritative style of parenting by providing warmth, structure, have quality time, be available to listen and communicate without judgement as well as provide connections and consistency.
• Boundaries help clarify what you and others are responsible for in life. They are necessary for teenagers to successfully navigate through this difficult, highly emotive period.
• Parenting children, particularly adolescents, is often a difficult process. Be aware of your parenting limits and don't be afraid to ask for help when you need it.
justify
[caption id="attachment_574" align="alignleft" width="143"]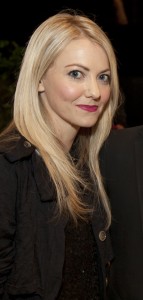 Sharon Draper Psychologist[/caption]
Sharon Draper is a Psychologist who works from a person-centred approach. She has experience working with many people in a variety of settings. She provides a professional yet warm environment that enables the client to feel safe and their voice heard. She is a caring therapist who views her clients holistically while showing respect. She believes in the importance of building rapport and listening to each client's individual needs. She feels it is a privilege to work with clients and uses different techniques suited to each unique client. These include evidence-based approaches such as cognitive behavioural therapy, acceptance and commitment therapy, narrative therapy, psychodynamic therapy and family systems and play therapy.
Sharon is passionate about working with clients in a collaborative way to help empower them to work towards a more balanced life. She believes therapy can provide clients with practical skills when dealing with difficult aspects of their lives as well as help them develop a more meaningful and fulfilling life.
Sharon also has much experience working with children and parents. She understands family systems and approaches families with respect and empathy.
You can follow Sharon on her Facebook page or, if you would like to book an appointment with Sharon, please email her on info@sharondraper.com.au
justify