You could keep your home through your divorce
The stress of separation and divorce doesn't need to be coupled with the loss of your family home.
This is a really important time to have a conversation with a trusted professional about your finances to discuss your options. You may be surprised with the options that are available to keep you in your home or get you into another.
Sue recently came to us  wanting to keep her home but worrying that the repayments were too high and that she wouldn't be able to pay her partner out the amount he was asking.  She was under enormous emotional stress and couldn't see a financial solution without leaving her with nothing.  She didn't want to go through the process of packing up the home and moving.  Once she found the courage to sit down with Caroline they went over her figures and found a way using Family tax benefits, parenting payment and child support along with her wages to find a solution with repayments she could manage.
If you're facing this yourself, call us. We will have a confidential discussion to put plan in place to keep a roof over your head.
You don't have to do this alone. We're here to help. Every conversation is confidential and obligation free, so you have everything to gain.
We find a solution for everyone - and sometimes we just need to think outside the box.
[caption id="attachment_1363" align="alignleft" width="200"]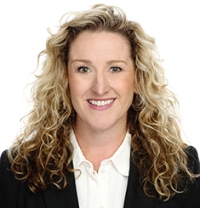 Caroline Jean-Baptiste[/caption]