How to Bring Zen into Your Child's Room
Let's be honest – decorating a child's room is a nightmare for most parents! With all those toys, books, clothes and other unwanted clutter all over the place, it's only natural to feel this way. However, kids are supposed to be unorganized and this freedom gives them an opportunity to be more creative and develop their artistic skills and aspirations. So, don't limit your child's decorating ideas, but help them by pointing them in the right direction. That way, you'll teach them how to be more responsible, organized and calm. The best way for them to achieve serenity and Zen in their rooms is by choosing proper furniture and decorations. Here's how you too can bring some peace into your child's room this way.
Adapting the space
Feng shui is one of the most popular home decorating trends at the moment. With so many people working all day long and not having enough time to relax and recuperate, the need for a calm and natural space is more than understandable. That's why you should introduce feng shui into every room of your home and achieve a balance throughout your entire space. However, don't forget your kids' room, too. If you leave it behind, you'll disrupt the balance, and that's something you should never do. Therefore, keep in mind that achieving Zen in the kids' room is vital on several levels. Just imagine how happier your children will be in such a room.
Place the bed
 The most important part of a child's life from the early age, the bed has to be your top priority. Establishing an adequate sleeping schedule is what will help you children develop into healthy and serene individuals. However, you have to apply your feng shui knowledge to achieve it. Besides getting a spacious bed with a comfortable and ergonomic mattress, figure out the best way to position it in the room. Unlike your own bedroom, where the bed can be placed wherever, your child's bed has to visible from the door in order to ensure maximum safety, but also not too close to the window. In other words, across the room, diagonally from the door, would be ideal. If not, do the next best thing and let your child choose the position of the bed and take command of their own room.
What about more children?
If you have two or more children, you need to adapt the aforementioned rules, but still, maintain their essence. That's why bunk beds are a great way to save space and still leave the beds in an ideal position. The problem might occur in rooms with low ceilings because the children will spend their nights too close to the ceiling and that might disrupt their sleeping pattern and bedtime routine, which is more than important. But, if you have high ceilings or children who are highly adaptable, there's nothing to worry about. After all, bunk beds are a great way for two or more kids to socialize and develop life-long sibling connections. Alternatively, if these beds aren't working for them, explore other options, but keep in mind that the beds shouldn't be too close to each other in order for each child to keep their own inner balance.
Storage space
Since all children are, as mentioned before, messy, it's up to the parents to help them organize their room. Using a huge closet/wardrobe might be the best ideas out there, but where to position and organize it? According to feng shui, a balanced closet is a way to restore balance to your life. By placing it far away from the bed, you'll allow a free flow of energy in the room and create two focal points your children can use for orientation. Finally, remember to purchase closets and wardrobes made from natural materials as these are vital to achieve Zen.
Peaceful colors
After you've solved these major issues, it's time to move onto colors and shapes. Finding a balance in the color scheme might seem difficult at first due to all the different colors of your children's toys and clothes, so focus on the walls and choose their colors wisely. Use natural colors and Earthy tones that will soothe your children and provide them comfort, which is something all of them need, especially at night. Stay away from vivid or bright colors and eclectic combinations, as well as too many posters.
Inspiring decoration
Finally, it's time to decorate your kids' room, but keep in mind that, although there are lots of options out there to choose from, not all decorations are child-friendly and in accordance with feng shui. So, teach your child that less is more and add things like fun and colorful stationary, a nice plant or a bunch of colorful flowers, intricate and inspiring wall clocks that might soothe them into sleep and a few posters of their favorite superheroes, actors/actresses or musicians. Allow them to make their own choices, but guide them towards reaching a balance and not going over the top.
Other ideas
Some other ways to bring Zen into the kids' room are adding a unique and decorative rug, installing a playful indoor swing and displaying your children's art creations. This could be inspirational and secretly mean more to them than you realize.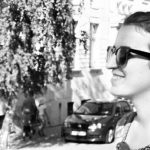 About the Author:
Emma B. Joyce is blogger based in Australia. She is a true home decor and DIY fanatic. Emma is interested in music and also is a big reading enthusiast. Finding new designs and patterns is her daily task. She got hooked on home accessories and decorations during her traveling and now cannot stop searching for new inspiration.