How Working with Children Helps You Find Happiness and Fulfilment
Sometimes, when we're overwhelmed with obligations. When we can't remember why we do all the things that we do. And when everything is complicated and difficult, help can come from unexpected places. When the stress becomes too much, all we need to do is turn to a child to be reminded just how simple life really is. Have you ever seen the face of a child when you buy them ice cream? When was the last time something so small made you so happy? The kind of simple charm that kids possess is something that we could all benefit from. To work with children is to have a life that is full of happiness. If you've been considering a job in the teaching field, here are some of the benefits that working with kids can bring.
Children teach you optimism
A child's mind is an amazing thing. If you want to understand just how much, simply have a chat with any kid. Talk to them about their favourite toys and if you listen long enough you'll see just how imaginative and precious they can be. They want to be heroes, they want to save the world, and even if you tell them that this may not be possible, they'll just smile and tell you that you simply aren't trying hard enough. Foolish though it may be, a child's optimism is a powerful force because their innocence reminds us that we need to fight for good.
They help you become wise
When you become overwhelmed by the complexity of the world, it takes a child to remind you that solutions to most problems are actually very simple. All you need is the willingness and bravery to fight. Don't overcomplicate everything, focus on the little things. Remember that there's more happiness in hearing a kid laugh than in having all the money in the world.
They inspire you to become better
Working with children comes with its own set of challenges and problems to deal with, but in the end, if you like children, you can handle it. These challenges serve to push you to become better, and if you have the qualifications, you'll be ready for anything. Having proper education is important, so getting a bachelor's degree in teaching or high-quality early childhood training can help you find the kind of job you need. Even if you don't have any official diplomas or certificates, your past jobs as a babysitter or a nanny can mean a lot when it comes to experience. When you see a child working so relentlessly on a drawing that no one other than their teacher and parents will see, you begin to understand the importance of sheer willpower when accomplishing things. Focus on that when you think something is too tough for you to handle.
They help you stay strong
Give them freedom, and their minds will go far. Their imagination will take them anywhere they want to go. To see children having a hard time, especially those with disabilities and those who struggle with poverty and disease, can break your heart. But their strength knows no bounds, and often times they are the ones that can smile in the face of misfortune. For a teacher, a nurse, a care provider, or a tutor, it's inspiring to see such resilience in someone so small, when we know most adults would be broken by much less.
They help you solve problems
When a lesson in class becomes difficult, or an unexpected issue pops up, we're forced to think of different ways to solve certain problems. If one kid doesn't understand how subtraction works, you have to push your mind to explain it better, to approach the solution together. Anything that happens challenges your mind as much as theirs and in turn, you become smarter.
Working with kids is ultimately a very rewarding experience that will make you feel happier and more fulfilled. You will also know that you're helping shape the future through teaching them and helping them overcome any obstacle.
About the Author: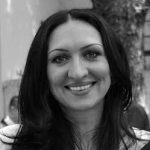 Tracey Clayton is a full-time mum of three girls. She feels she knows a thing or two about raising happy, healthy and confident children and offers helpful advice in her parenting articles. She is also passionate about traveling, fashion and healthy living. Her motto is: "Live the life you love, love the life you live."