Learning a language Made Better with E-Learning Technologies
Use of computers and new technologies have become a crucial part of our lives and have taken over every facet of it, including education. With the help of technology, educators, students and parents alike, have a variety of learning tools at their fingertips. This significantly improves the quality of education provided to the individual.
Teachers are now realizing the importance of e-learning and are working towards implementing e-learning tools in their regular curriculum to increase the effectiveness of the classes they provide. And the results have been phenomenal. Teachers can even collaborate and share their ideas and resources online in an instant. It allows them to communicate with their peers to ensure their methods are updated and are at par with the ongoing industry trends. It also helps them identify shortcomings and refine them to better suit the needs of their students.
The introduction of e-learning is also beneficial to the students as it gives them added exposure in terms of learning material, tutors and more! It also helps them develop valuable researching skills, giving them access to an abundance of quality information which leads to quicker assimilation of the subject matter.
While face-to-face interaction is believed to be most beneficial, it is not the case with a majority of the students. As you might already be aware, each student is different and responds differently to different kinds of stimuli. And therefore, online learning proves to be extremely beneficial in such situations as it gives the student space and time to learn the subject matter at their own convenience, which results in better retention of the subject. This is especially important in the case of e-learning for languages, let us understand why.
Earlier the focus while teaching a language was learning it as a subject and used inadequate methods to teach and train the students, those included:
Direct Method

Bilingual Translation Method

Grammar-Translation Method

Structural Approach

Communicative Language Training
However, these methods couldn't provide the required emphasis on oral proficiency and therefore required a different perspective. The current methods have identified this gap well and made curriculum and method changes to overcome it. In fact, nowadays, teachers are not only looking for new and innovative ways to educate their students but also proactively organize and participate in conferences and seminars where they can keep themselves updated about the upcoming ideologies in the language teaching sector.
Currently, teachers use different interactive techniques like audio books, movies, advertisements, popular shows and more to ensure their students not only understand the theoretical aspects of the language. This also helps them to learn how to apply this knowledge which ultimately translates to oral proficiency. Now imagine taking an English language learning class online with these tools! Seems less tedious than it used to be, doesn't it?
Another benefit of using technology is that it doesn't require the students and the teachers to be physically present in the same location without compromising on classroom interactions. This development has even changed the perspective of distance learning. Today, there are a large variety of options including live online tutoring that can be conducted through the various e-learning platforms. These include Youtube, specialized podcasts and for more interactive sessions many tutors are even providing one-to-one sessions by using platforms like Skype and Hangouts! The use of technology in language learning perfectly caters to the needs of the modern-day learners by creating the required stimulus to promote interaction and retention of the material.
The teaching profession has always been looked up to and from technological developments, the job profiles have become even more interesting. Apart from this, it helps teachers and educators become more innovative with their methods. This is done with the help of easy access to materials, flexible space, time and immediate feedback. And in the case of students, the use of such methods definitely enriches the overall experience while learning the foreign language!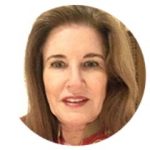 About the author: Making education simple and easy to comprehend is Dana Jandhyala's forte. She's had a long career as an educator where she has taught in several different schools and institutes in multiple countries. Today, she helps students with personalized online tutorials by SchoolPage that help make concepts easy to understand, making learning fast and fun.