Help Your Children Make the Best New Year's Resolutions
January is always the perfect time to start fresh, give up a poor habit or establish a new, healthy one. So, yes, it is the perfect time for all the "New Year – New Me" goals. We often see New Year's resolutions as exclusively reserved for adults, but the truth is that setting goals for the current year can be more useful and more effective for children. Young kids still don't have deep-rooted bad habits, and it is much easier for them to learn new skills. Still, although they are completely capable of making resolutions, they still need some guidance to make the right ones and remain focused on sticking to them. Here are some things you, as a parent, can do to help them with that.
Make Your Own Resolutions
Kids look up to their parents; so, the most obvious way to motivate them to make their own New Year's resolutions is by making some yourself. Make sure they are aware that you are doing it, and explain to them why you are setting those goals, and how you are planning to make them happen.
Be Optimistic About Them
If the kids see making resolutions as an annoying chore, they will probably be lazy about making them and even lazier about fulfilling them. Try to keep a positive approach. Evoke a celebratory feel, instead of using that old, boring, preachy tone. Accentuate that this is a time of new beginnings when you can reinvent yourself and accomplish wonders.
Don't Make Resolutions for Them
Your kids probably won't share your enthusiasm when it comes to certain resolutions, which will result in their negative approach to those goals. That's why you shouldn't make decisions for them. You can suggest, guide and help them formulate the resolutions, but only when the children make them their own, will they truly and willingly want to make them happen.
Help Them Stay Realistic
A huge list of various (often unrealistic) resolutions results in not following through. Help your kids to make right and concrete decisions by giving them a piece of paper and telling them to write three major goals and steps for achieving them. For example:
I will be more responsible with money.
I will save some money each month.
I will write down and keep track of my expenses.
I will learn to buy on sales and coupons.
I will buy clothes in shops like PatPat, with my parents' supervision.
Check How They Are Doing
There will be lapses. You'll make them too, so don't be a big nag about New Year's resolutions. Check in periodically to see how they are doing, and if you see they aren't making any progress, just try to approach them with understanding. Acknowledge that it is difficult to stick to decisions, and encourage and empower them to try again. A good way to avoid nagging is to frame the resolutions on a wall they can always see. You can also have a ritual when you will all sit down and talk about your progress (it can be once a week/month).
Set Family Goals
Making New Year's resolutions together can bring families closer, and parents and kids can motivate each other to follow through. Deciding to make one act of kindness a month as a family can have even more profound benefits, especially for children. Other examples of collective New Year's resolutions are: visiting grandparents more often, planning a trip together, always having Sunday lunch together, redecorating the living room, etc.
Turn making New Year's resolutions into a family tradition. Give it elements of a ritual (engage all the senses with music, scents and special festive décor) and watch as this makes your family get closer and your holidays more interesting. Setting goals for the year to come and making them happen is a tradition that will stay with your kids forever, and in time, it will become natural for them to work on their self-improvement.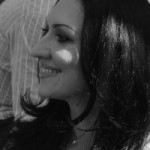 About author: Tracey Clayton is a full time mom of three girls. She feels she knows a thing or two about raising happy, healthy and confident kids, and offers helpful advice in hers parenting articles. She's also passionate about traveling, fashion and healthy living. Her motto is: "Live the life you love, love the life you live."