All your co parenting
information in one place

30 day FREE trial
Separation shouldn't stop you from working together to raise your children.
That's where we can help!
Start Now
Communication Portal
Maintain records for general communications between parents, saving the kids from having to relay information
Start my free trial
Coparenting Calendar
Stay on track with custody days, school assessments and events, social and extra-curricular activities
Start my free trial
Expense Tracking
Joint expenses can be difficult to track and manage. Our expense tracker, shows you who contributed and the type of expense
Start my free trial
Separation shouldn't stop you from working together to raise your children. That's where we can help.
Raising children is challenging enough with two parents in the same house, so when you go your separate ways, it can be a stressful, difficult time for everyone — including your kids. Just keeping track of costs, time, and who said what when can take up dozens of hours—hours you could be spending with your child.
With Our Children, you get a simple, easy-to-use online resource that streamlines communications between both parents, freeing up that valuable time you and your child want and need.
Separation isn't fun for anyone, but Our Children makes it a little less painful for everyone, especially the people who need you to work together most — your kids.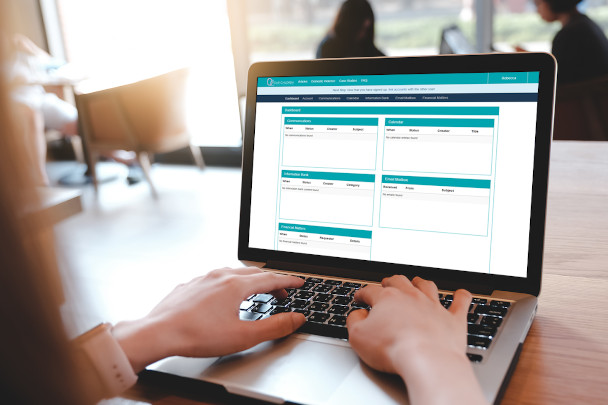 How do our members use the Portal to safely and effectively share information about their children?
Learn More
Features
Store all your communications in one location

Have a date and time stamp for all of your communications

Eliminate the he said/she said arguments as nothing can be deleted

Choose if you receive notifications

Control when you log in, update and review any new posts

Keep track of what money is owed and what has been received

Eliminate the need to continually pass third party information between each other
What our clients' are saying
Family Dispute Resolution (Mediation)
Our founder Lorrie Brook is an accredited Family Dispute Resolution Practitioner and is able to provide Family Dispute Resolution at a time and location that suits you through our parent company Family Law Services Online.
Learn More
Parenting Orders Program
If you have been ordered to complete a parenting orders program we can assist through our sister business – Separated Parents Orders Training Program – an online POP program designed for busy parents just like you!
Learn More