Learn more about how our users work with Our Children Australia Communication Portal. Each situation is different, yet each results in improved, recorded communication for effective co-parenting.
I've Been Court Ordered
TIP Take advantage of this situation and create a positive outcome for your co-parenting communication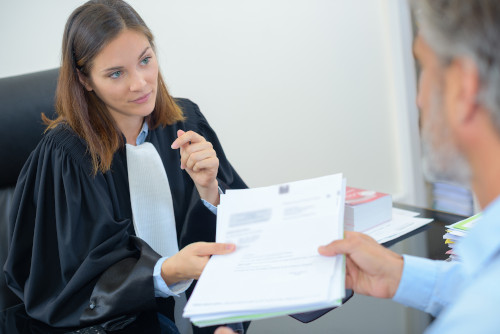 Casey & Mark
Casey and Mark have been going through the Court process for a few years now. Unfortunately, the conflict has reached a point where they can no longer agree on anything.
You might be familiar with the situation – you want 'X' and the other parent will suggest 'Y'. You feel like this is just to spite you. It may be or it may not be. In times of communication difficulties between parties, it can be very hard on your children. The Court may take the view that a mutual communication tool will be beneficial in assisting both parties to discuss situations in a factual manner in a neutral territory such as the Our Children Australia Communication Portal. In these cases, the Court opts to instruct this solution as part of your court order.
This was the case for Casey and Mark. Now they are able to write messages to each other in a neutral environment… it helps them to think about the message they are sending and if the contents are fit for purpose. Along with the joint calendar they both know what is going on with their children without the need to actually speak with each other. This assists in keeping on task with communications in a structured manner.
Start your free trial today
I can't get the other parent to use it
TIP One parent can use our portal to track and record correspondence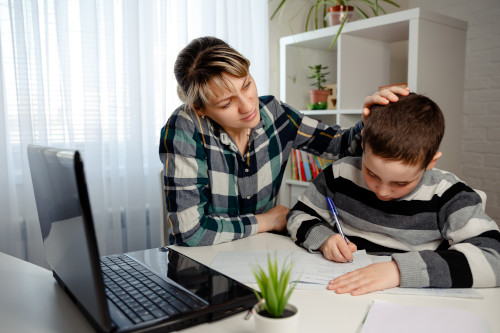 Sarah & John
Meet Sarah. She has recently separated from her husband John. They have 2 children together and, unfortunately, they are struggling to communicate.
Sarah told us that she wanted to use the site however after speaking with John he doesn't want to. He doesn't see the need for the portal when they can text and email each other.
Sarah is still feeling vulnerable and is concerned that John will manipulate the messages that she writes to him. So, we suggested that Sarah continue to use the Our Children Portal as an individual user. Sarah can write messages on the communication wall and these are sent to John by email. John replies as usual and they are all stored on the Communications wall.
She can use the email feature to ensure that other information is still sent and received by her and John and Sarah will continue to have the peace of mind that there is a constant track record of all communications and information regarding their co parenting relationship. Our added features including the calendar and information bank will enable her to continue to keep a track record of everything in a central location for her own piece of mind. If she needs to review any previous correspondence, she can do so without sifting through hundreds of emails in her own inbox.
Start your free trial today
Domestic Violence in your relationship?
TIP Staying safe while keeping your co-parent informed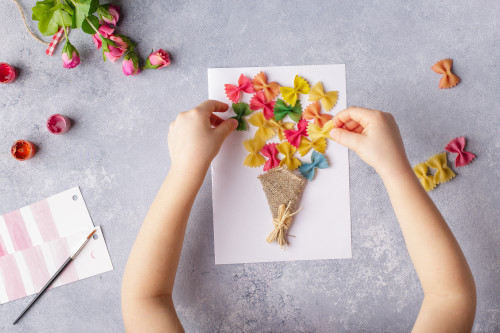 Jenny
Jenny has recently fled a violent relationship and is now living in a refuge with her 2 children. She has a domestic violence order out on her husband protecting her and her children.
She wants to make sure, however, that he is still kept up to date with what is happening in the children's lives by providing pictures, updates about the children and copies of drawings or their school work etc. To ensure her safety and that of her children she has decided to use Our Children Australia Portal where she can keep her location private whilst uploading and sharing documents and written updates.
Start your free trial today
TIP Track your communication to ensure transparency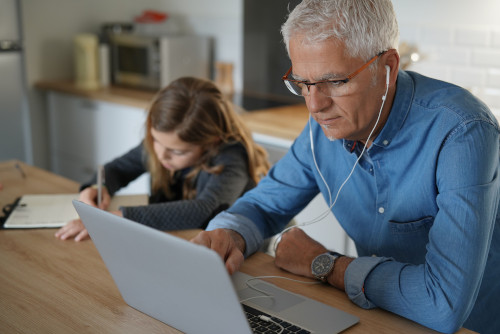 Daniel
Daniel is in a different situation. He has found that his wife was manipulating and controlling him emotionally and towards the end of the relationship started to become physically violent. He left the marital home for his own safety and so his children would not have to witness the acts of violence.
Since he left, his time with his children has been restricted and his wife is refusing to talk to him claiming that he was violent towards her. He decided to use the Our Children Australia Communication Portal so that he could have a full track record of conversations so that his wife would not be able to manipulate what was said.
Start your free trial today